There is a human side to golf and that is what Sergio Garcia and Stacy Lewis showed to the world, both being golf professionals at the top level.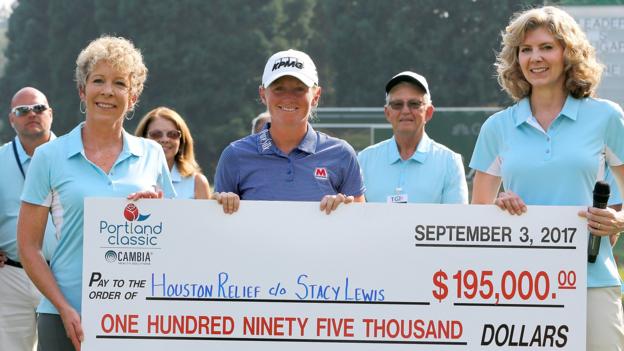 Recently Stacy Lewis donated about £150,000 of her winnings which went towards the relief fund of Storm Harvey. Often top golfers are seen as professionals who are so focused on striking the perfect ball that they seem to be shorn of their human personalities. Coaches and grueling competition schedules often force such behavior in top golf professionals and there are techniques that they apply to ensure that there are no emotions that distract them.
The mantra is the most boring of all for the perfectionist golfer, having to play one shot at a time. However, there are times when they do struggle with feelings, with performance issues or events that become life changing. Stacy Lewis showcased such emotions as she ended a long run of winless participations and then donated her winnings to help the victims who are affected by the recent flooding in Texas.